Online Reservations for Gyms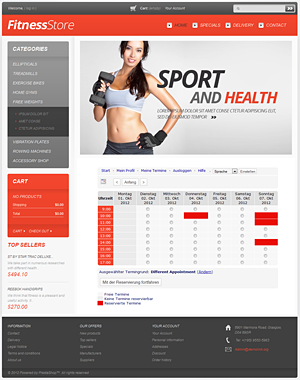 Gyms use our system to manage their equipment use. Both employees on site or customers online can view available time slots at a glance and book them in person or online.
The system can be set up for as many pieces of equipment and trainers as desired and can be quickly customized to existing time slots and reasons for appointments. Vacation and other periods may be blocked off as needed. The online appointment system can be integrated into any existing website.